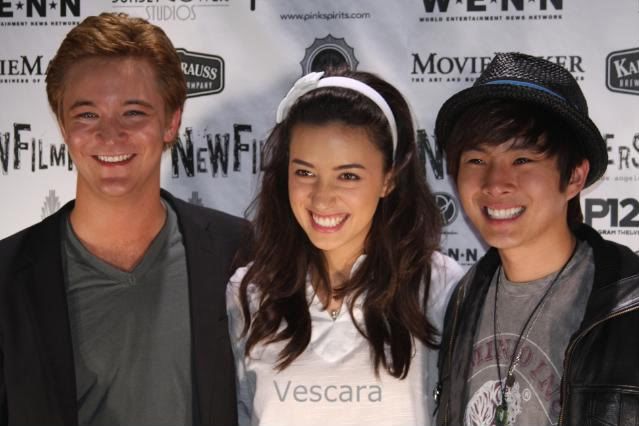 Michael Welch was joined on the red carpet by Twilight buddies Justin Chon and Christian Serratos for the premiere of his film Lost Dream. TY to Jill and Vescara(photos)
"Set to grace the screen on May 7th at the Stanley Kramer Theater in Hollywood, Lost Dream is a timely story about the fading American Dream that stars Michael Welch and Shaun Sipos. Producer Mae Nekoba offered, "When casting our two leads we found two of the most impressive up-and-coming actors in the city."
Michael Welch of Twilight and Joan of Arcadia, plays Perry, a privileged, young intellectual battling against his destiny not wanting to follow in his father's political footsteps. Perry at this challenging crossroads in his life meets Giovanni, played by Shaun Sipos of The Grudge 2 and Comeback Season, an artist in search of his own voice. Giovanni represents a side that Perry desires providing a tumultuous friendship inducing a suicidal realm of self-discovery. Together, with the guidance of writer/director Ahmed, these two young actors crafted performances that carried the film through its dramatic highlights.
Writer/director Asif Ahmed conceived Lost Dream while attending college. The original script served as his senior thesis and still reflects the alienation and youthful yearning so many young people experience during this period; all set against the universal themes of political, social, and personal evolution.
Patricia Richardson (Home Improvement, Strong Medicine) also co-stars along with Jeremy Lond"
**WARNING** The trailer  is not rated by the MPAA. The material contains items of a graphic nature and mature theme.