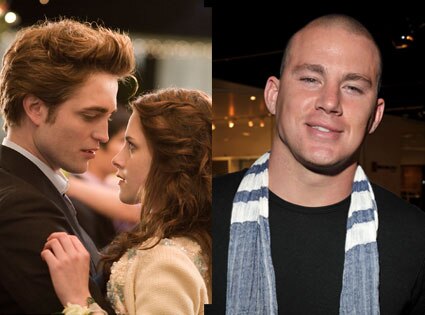 Mark Malkin of E! had a chance to talk to Melissa Rosenberg this past weekend. When he asked her about Eclipse, she had a casting suggestion:
"There's a very big battle at the end with Riley, and I think Channing would do that so well…And there are some complexities to that character," she adds. He really is tragic. He's a puppet for Victoria. So he has to break your heart a little bit at the end when he realizes that she doesn't want him. Channing could do that beautifully."
See the whole story here.