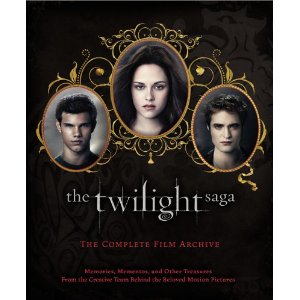 If you're going to the Twilight Convention in Burbank, why not stop by here:
SIGNING WHERE:
http://www.DarkDel.com/
— again, they're soooooo very close to the Burbank Airport Marriott.  This is the perfect post-con signing event late Sunday afternoon.
WHEN: This Sunday November 4th, 2012
WHAT TIME: 4 p.m. onward
Books ideally should be pre-ordered from the store before the signing, via Del and Sue at 1-888-DARKDEL
(818-556-6660
).  They also have Bella, Edward, Jacob character teaser posters, as well as the "running trio" final theatrical one-sheet – all already signed by Bill Condon- for the first 40 customers who pre-order with the store. 
There are  some limitations on what and how much of it can be signed that isn't bought at the store – they are, after all, in the business of trying to sell books via their real brick-and-mortar store – so any fans with questions would be best advised to ring them at the store for clarification on what can or can't be signed, and to PRE-ORDER BOOKS!