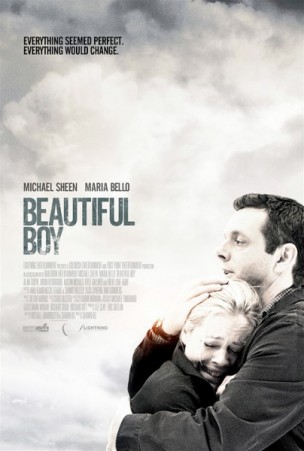 Collider has a quite in depth interview with Michael Sheen about his upcoming film "Beautiful Boy."  The story revolves around the tragedy of a family losing their son and how it changes them  Sheen speaks very candidly about the the process he went through in tapping into those difficult emotions.
Sheen said, "If you draw on your own experiences, certainly when it comes to being a parent, and you have to imagine your child dying, the danger is that you'll get to the end of the day and go, "It's not working for me anymore. I'm thinking about the death of my own child, and that's not really doing it because I've gotten too used to thinking about it." There's a cost to that, as a person, to have to imagine the death of your own child. That's not an area you really want to go into. And yet, at the same time, you've got to deal with it because otherwise it's just acting and then it's meaningless."
He also speaks very briefly about his approach to Aro in Breaking Dawn part 1 and 2.
Said Sheen,"Well, what I love about that character is that I think he's totally insane. Immortality – living forever – has driven him completely insane, or certainly into an area of sanity that is not really accessible to most people, and yet, part of his insanity is that he thinks that he's a sentimental, little old lady. He thinks he's this cuddly grandmother, somehow."
Read the whole story at Collider.