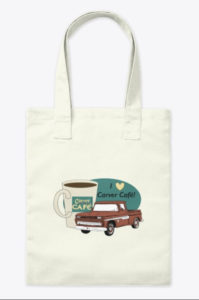 Because all the indoor dining that has been closed due to COVID, the Carver Cafe is in danger of closing! The cafe was used in several scenes in Twilight, including the scene that Stephenie Meyer herself was in! 
You can help by buying items such as a t-shirt, bag, phone case from the Carver Cafe Merch Shop .
You can also help by donating to the Go Fund Me in support of saving the cafe. 
Lastly, you can buy from the Twilight Tuesday shop until Dec. 25 and the proceeds will go to the Carver Cafe.