I guess we can be thankful it's better late than never on this one. You can now get your very own shirtless Jacob, brooding or sparkling Edward, intense Bella, red-eyed Jane and more. Check out the full story thank to our friends over on Hypable.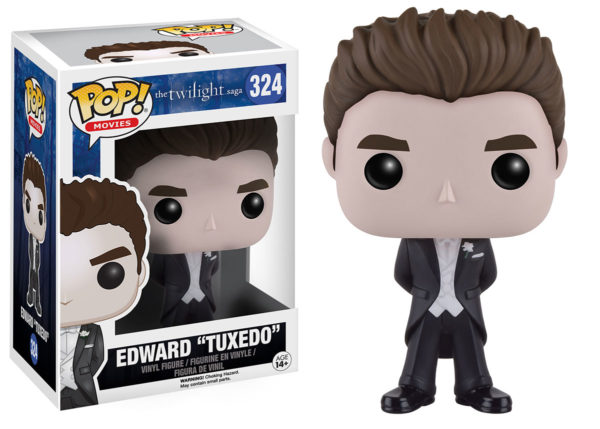 The sparkly vampiric phenomenon has made its way to Pop!
Edward, Bella, Jacob, and Jane continue their epic saga with a variety of figures: Edward, the lovestruck vampire, is available in his fetching gray pea coat, in his vampiric form (only at Barnes & Noble), in his wedding tuxedo, and glittery (only at Hot Topic).
Bella is available in her vampire form or lovely wedding dress. Jane comes in two versions of her Volturi garb: with her hood (only at New York City Comicon), and without her hood. The werewolf Jacob Black sports his classic shirt-free torso.
Collect the folks from Forks this fall!