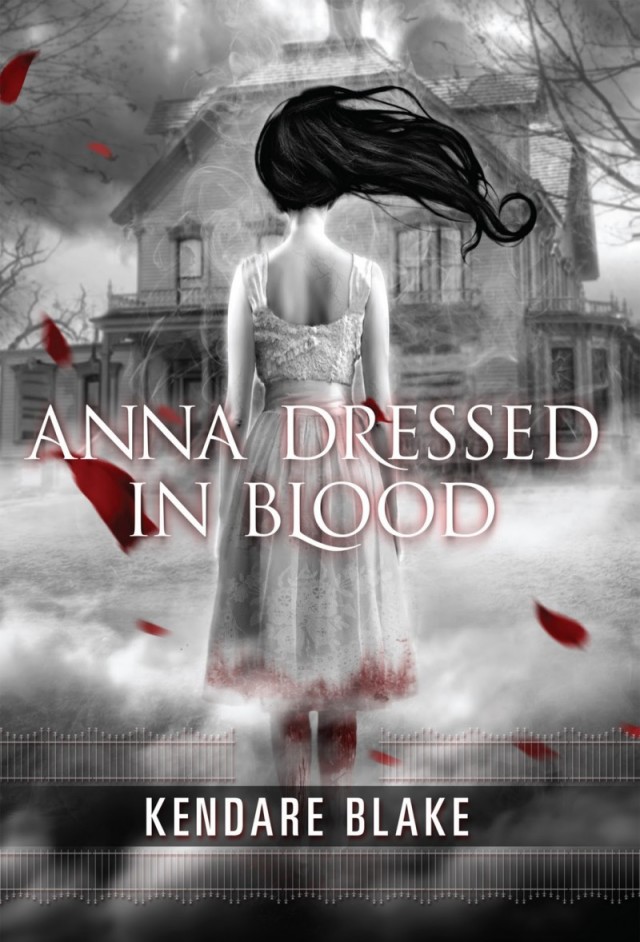 Earlier today we reported that Anna Dressed in Blood had been officially swung into production with the casting of its two leads. Now we have additional commentary from Stephenie Meyer (the producer) and other members of the creative team.
Known for her strong visual style in massively popular viral music videos, including her ground-breaking work for the rock band OK Go, Grammy Award winner Trish Sie (STEP UP: ALL IN) will direct from a screenplay written by Allison Wood. The film is slated to begin principal photography this November. "Finding the right actors has been top priority," said Sie. "It's critical we achieve just the right tone and identify the magical combination of people that brings crackling electricity to these characters and their story."
Stephenie Meyer stated, "We literally searched the world for over a year to find the perfect actors to bring this genre-spanning story to life. Cameron (Monaghan) and Maddie (Hasson), both so talented individually, together have that rare and extraordinary chemistry that lights up the screen. Trish Sie has the perfect background to visually translate Kendare Blake's compelling story in a way that speaks to the modern viewer."
For those of you not familiar with Anna Dressed in Blood, here is the synopsis.
Cas Lowood (Monaghan) has inherited an unusual vocation: He kills the dead. So did his father, until he was gruesomely murdered by a ghost he sought to kill. Now, armed with his father's mysterious and deadly dagger, Cas travels America with his mother and their spirit- sniffing cat. They follow legends and local lore, destroy the angry dead, and keep pesky things like plans for the future and friends at bay. Searching for a ghost the locals call 'Anna Dressed in Blood', Cas finds a girl entangled in curses and rage, a ghost like he's never faced before. Since her death, Anna (Hasson) has killed each and every person who has dared to step into the deserted Victorian house she used to call home, yet there is something about Cas that compels her to spare his life. For reasons neither can explain, the two begin to realize that in their opposite, they may have finally found the one person who can help them unravel their complicated pasts, and survive their complicated present.
Here are some reactions from the author Kendare Blake, and the creative team.
Holy bunch of swear words. ANNA DRESSED IN BLOOD MOVIE NEWS! I'm too excited to even tweet properly. https://t.co/Tj1Yl1HwlN

— Kendare Blake (@KendareBlake) May 3, 2016
Hell yeah! @bigbadtrish

— Cameron Monaghan (@cameronmonaghan) May 3, 2016
I'M SO EXCITED. IM NOT COOL ENOUGH TO USE LOWERCASE. ?????????????????

— Maddie Hasson (@MadelaineHasson) May 3, 2016
Remarkable group of RAD women behind our new film #AnnaDressedInBlood @KendareBlake @FickleFishFilms @alliewood #girlpower

— Trish Sie (@bigbadtrish) May 3, 2016
We're excited to announce that @MadelaineHasson & @cameronmonaghan are joining @KendareBlake's #AnnaDressedInBlood! https://t.co/1qHAXjx4Jg

— Fickle Fish Films (@FickleFishFilms) May 3, 2016