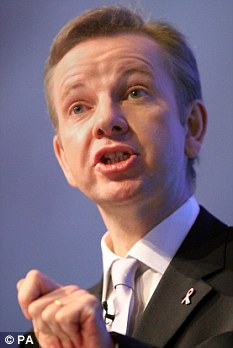 Michael Grove, a member of the British Parliament and The secretary of State for Education, gave a speech at Brighton College last week where he open bashed the idea of teens reading Twilight.
"Too many children are only too happy to lose themselves in Stephenie Meyer."
"There is a Great Tradition of English Literature, a Canon of transcendent works, & Breaking Dawn is not part of it," he continued.
Then in an interview with Financial Times he added,
"You come home to find your 17-year-old daughter engrossed in a book. Which would delight you more… Twilight or Middlemarch?,"
But wait! It isn't just Twilight that this political Brit has a problem with. He also thinks Angry Birds and pool are a waste of time.
"You see your son is totally absorbed, hunched over the family laptop," Gove said. "You steal a look over his shoulder – and what would please you more – to see him playing Angry Birds, or coding?," Politics.co.uk reported. "Your son says he wants to spend more time with one particular group of friends. Which would be more inspiring – because he wants to improve his pool or because they're in the cadets and he wants to join?"
As one twitter user put it: "Brave" speech from Michael Grove today. Coming out against Twilight, Angry Birds, and playing pool. Basically everything young people like.
Personally, I've seen many a teen who hates to read say they are thankful for Twilight because it opened up a world of books for them. I'd rather my kid read Twilight than not read at all! No Twilight fan has ever tried to pass off the saga as Pulitzer Prize winning material, but it is fun and entertaining. If we were only suppose to expose ourselves to award winning, educational, and deep material, we wouldn't have movies like Airplane, Blazing Saddles, or Napoleon Dynamite. TV would have to lose Big Bang Theory and How I Met Your Mother. I don't think this man understands that his definition of "fun" doesn't fit with a vast majority of people's opinions.
Read the whole story at the Huffpost Students.