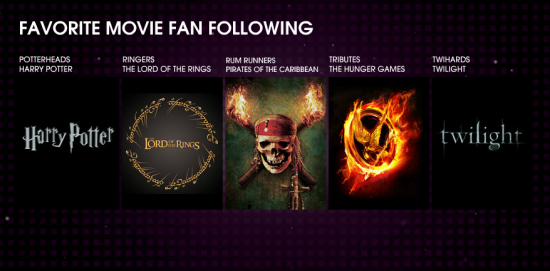 The People's Choice Awards were announced the day before Breaking Dawn Part 2 released in the US and Canada.  Naturally, we missed it because… well, we were watching Breaking Dawn Part 2!  But because the announcement came before the film was released, BD2 and pretty much everything pertaining to Twilight is missing form the ballot.  The only play you can show off the power of the Twi-Hard is in the Movie Fan Following category.  There is some rough competition with Hunger Games, Harry Potter, Lord of the Rings, and Pirates of the Caribbean,  but that's never stopped us before!  
Kristen Stewart is nominated in several categories for her work on Snow White and the Huntsman.  You can find her listed for Fav Face of Heroism as well as On Screen Chemistry with Chris Hemsworth.  
The People's Choice Awards will air on CBS on January 9th.