Carter Burwell talks Breaking Dawn Score and bring it all together for the final movie.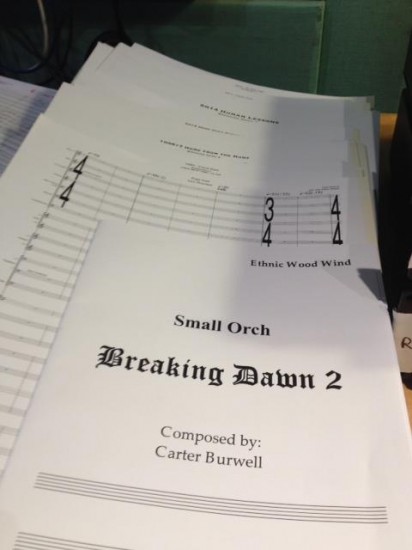 Did you know where you would be taking "Breaking Dawn – Part 2" before you actually jumped into it?

I knew a fair amount about it. I read the scripts for Part 1 and Part 2 before they shot them, so I knew the general idea of where we were going. And one of the most important musical elements, which was the theme for Renesmee, I had to write before they even shot Part 1 and Part 2.

They shot both films together, and there was a scene where Rob Pattinson plays that piece of music on the piano for Renesmee, and then she plays it with him, and finally, she plays it by herself. So that had to be written before they even shot the scene. So yeah, we had a pretty good map of where we were going.
See the rest on the soundtrack examiner.