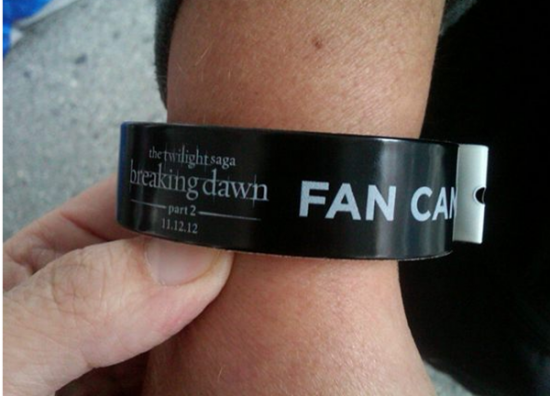 It's sort of become the thing I brace myself for. Every time there is a Twilight premiere in Nokia Plaza, I wake up to an inbox full of desperate and angry emails and tweets. Imagine my surprise when today I received none. I'm almost afraid to tempt the fates and say this, but the system this year seems to be going well. No one is confused, crying, screaming, or about to have a meltdown (at least not that I am aware of). My inbox is amazingly only filled with Google alerts and press releases. In fact, here's a quote from a long time camper, "For those waiting to check-in to #campTwilight: process started smoothly. Fans lined up at their designated times and were quickly processed…things are running great down here, thankfully."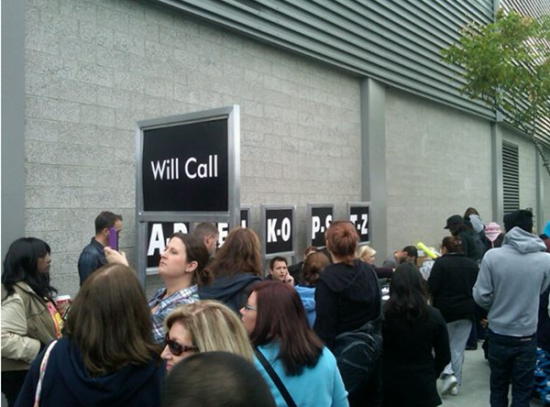 This year they went with a pre-registration system that game people a specific time to show up, confirmation emails, and a check-in table that has more than on person manning it. Also instead of people sleeping in the plaza, they are leaving that free for performance space. Instead, people are bunking in the adjacent streets that have been blocked off.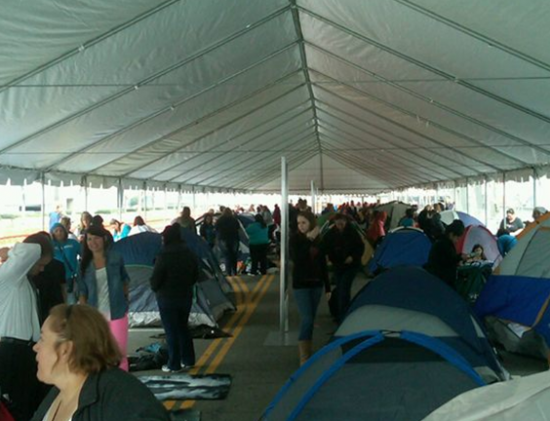 Fans have also gotten some cool swag, such as novels of upcoming Summit/Lionsgate projects The Warm Bodies and Divergent. They also have some awesome chances to see films other than Breaking Dawn. According to Hypable,
Summit began handing out passes for the Warm Bodies weekend screening to those who are camping at the Breaking Dawn – Part 2's premiere location in Los Angeles today. Tickets to be camping out in advance of Monday's Twilight premiere, in order to get the best glimpse of the stars, were distributed over the past few weeks.

If you're not one of those lucky fans, you'll be pleased to know that the first trailer for Warm Bodies will be attached to Breaking Dawn – Part 2 in theaters beginning November 16. We presume it'll make its online debut next week, and we'll be sure to share it with you once it's available. It joins The Mortal Instruments: City of Bones and The Host's trailers arriving with the final film in the Twilight Saga.
Check out some more of these photos that our friends over at @RobPattzNews took.
If you aren't there, don't worry, Yahoo movies is live streaming the entire premiere, and they usually pop by fan camp too!