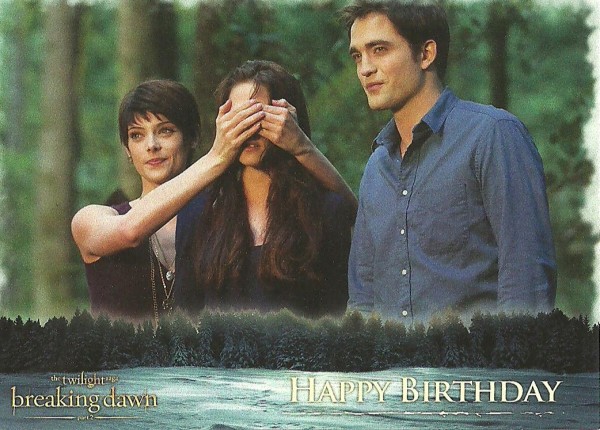 Amazon is selling a collectors box set of trading cards featuring image stills from Breaking Dawn Part 2.  Over the weekend, Breaking Dawn Movie News posted some of these images.  There are 15 images in all including a look at Jacob and Nessie's fake passports as well as a better look at the Volturi.  The image here is titled "Happy Birthday" which must mean it's the scene where Bella sees the little cottage for the first time.  
To see all the images, visit Breaking Dawn Movie News.  Be sure to let us know which one was your favorite!  
You can order the Amazon Box Set here.