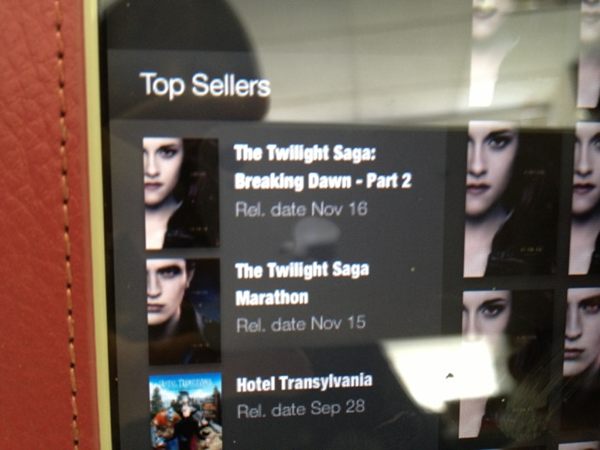 According to Deadline: 
I've learned that Summit Entertainment will report that first day advance ticket sales for Breaking Dawn – Part 2 are outpacing Part 1. Tickets went on sale Monday and grosses already are shattering Twilight Saga films as the last in the series gets ready to release November 16th. In comparison to Part 1, Summit's first day total for Part 2advance ticket sales is 87% higher. (Part 1 came in at $626K; Part 2 at $1.17 million). Over a quarter of all tickets sold yesterday were from moviegoers snapping up tickets for 'The Twilight Saga Marathon' show which offers fans the chance to screen all of the films in the franchiseon November 15th before the release of the final installment. Summit's first day total for Part 2 is already running ahead of the three-day cume for Part 1.
Given what we reported yesterday on how hot the sales were on Fandango alone, this is not surprising.