The final trailer at Yahoo movies has some impressive new footage. We've screen capped a few shots to help you identify what's going on. First we get a look at Nessie using her gift on Bella.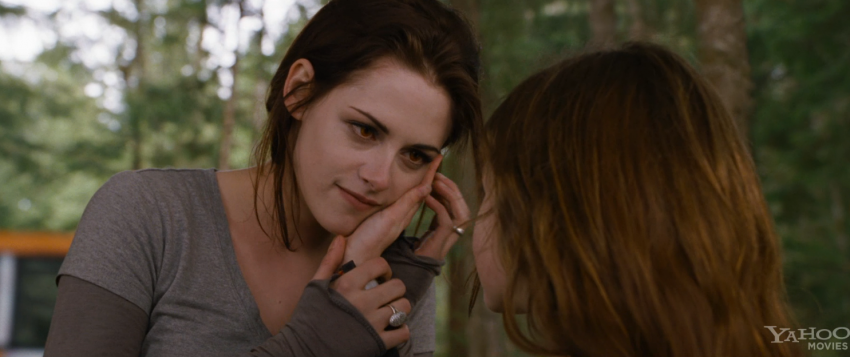 Next we see Kate, Tanya, and Irina being held back by the Volturi as they watch Sasha and Vasilii being burned to death. I don't recognize any of the Volturi Guard, so if someone else does, let us know.

We have a new image of Carmen and Eleazar as well as a look at the home the Denali live in.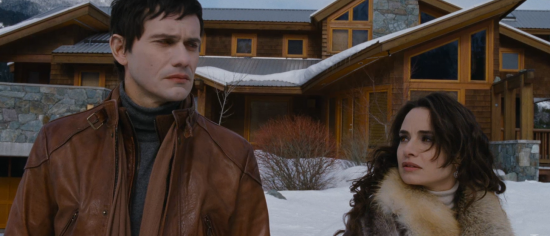 We also get a real look at Kate's power as well as what I'm assuming is her introduction to Garrett.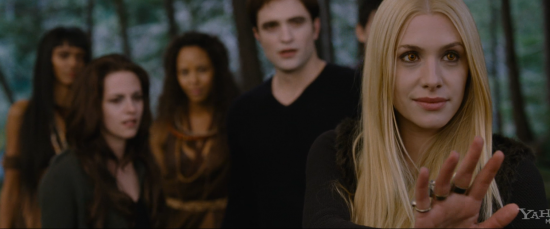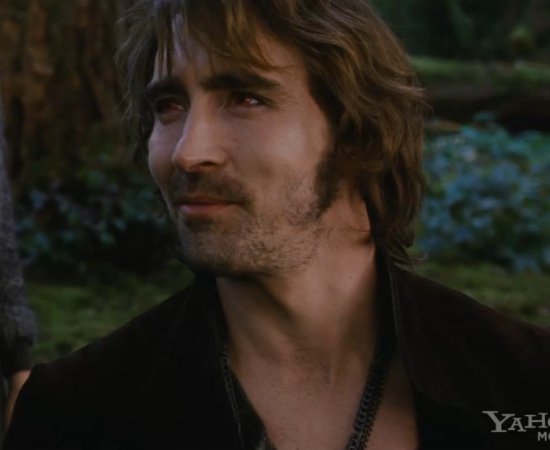 There is a shot of what is obviously Egypt, but there is also this location. I'm guessing this is Romania. If you think I'm wrong, let me know in the comments. ** UPDATE: It's pointed out by Tim in the comments that this looks like the same village that the Denali coven is punished in for the immortal child.  ** I was also able to capture a better shot of the Romanian coven as they dropped from the trees.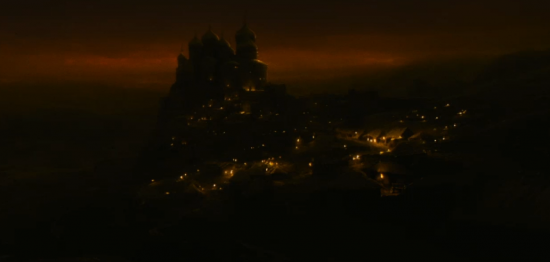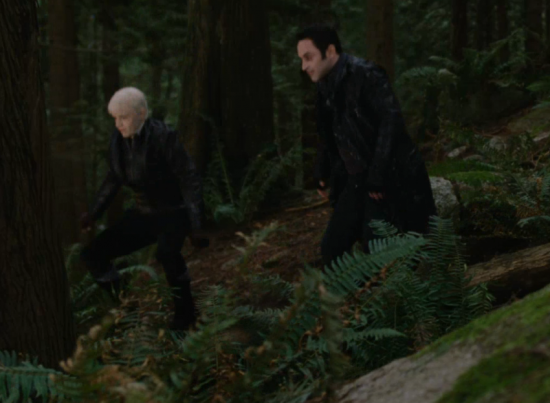 We caught another look at the black mist that I assume is Alec's gift being used.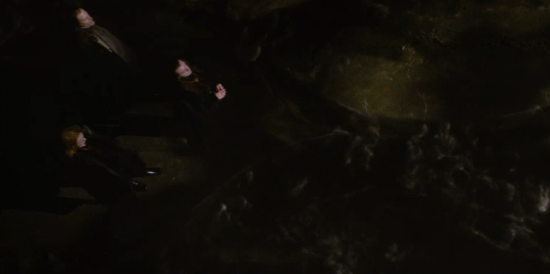 And the full shot of the Volturi is the last image we screen capped. I can spot Demetri, Marcus, Aro, Jane (in back – Alec is beside her but can't be seen in this shot), Ciaus, and Felix with Irina behind him standing next to the same Guard member that hunts down Nessie and Jake earlier in the clip. I look at IMDB lists this character as "Aro's Witness 2" but I'm thinking it's Santiago, who is known for brute strength similar to Felix. There are several extra females that could pass for Chelsea or Renata. It's also interesting to note the couple standing at the far right of the image. She is in a skirt and he is in a ball cap. Any guesses who that is? Leave us a comment.  *** UPDATE: My guess was Mekenna and Charles, but I didn't see them on IMBD.  Tish in the comments said the same thing.