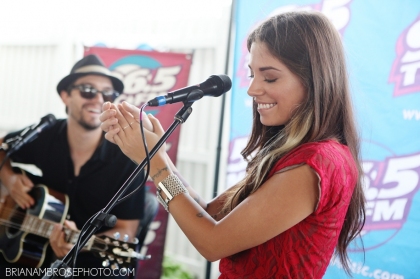 This weekend Christina Perri appeared at Hartford radio station 96.5's Acoustic Cafe where she played a couple of sets…and let some interesting info drop about her and Breaking Dawn part 2.
"I might have seen the last film (Breaking Down Part Two) too, and it's pretty amazing," she teased, before adding. "I might be involved in that. I'm not really allowed to say though… just a hint." And with the bomb dropped that Christina may be back for another round of Twilight music, she played her last song, joking "I'm sucking at secrets today!"
Hear it in Perri's own words right here. Do you want her back on the Breaking Dawn Part 2 soundtrack.