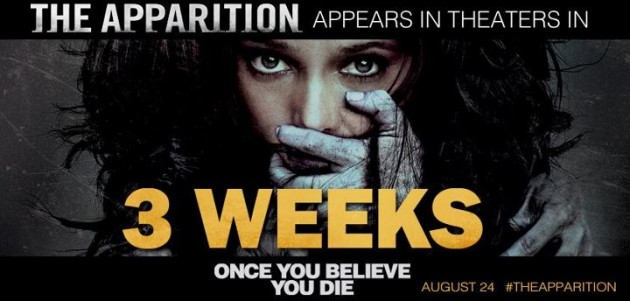 Collider interviews Ashley Greene about her upcoming thriller Apparition and some Twilight experience that crossed over into this new film.
Are you enjoying working within the horror genre?

GREENE: I am. Even though Twilight is in the vampire realm, it's completely different than any vampire film and I don't think would be really classified as horror. With The Apparition, the nice part about it is that they are certainly making it more of a psychological thriller than slasher horror. I don't have too much interest in doing that. But, when they make it more psychological and it's something that really scares you to the core, watching films like that, for me at least, is much more interesting and it affects you much more. Because The Apparition is something I've never dealt with before, it's interesting to see how you relate to something and how you portray something when you haven't quite experienced it yet.

Is it a very physical role?

GREENE: It was physical. It's probably been one of the most emotionally and physically demanding roles. Doing the whole Twilight thing, there's a little bit of fighting, but it's different. We've gotten a little banged up and shaken around, and there's been a lot of bumps and bruises and sore muscles.

But, you do scream in this, don't you?

GREENE: Not really.

Not one screaming scene?

GREENE: I have fought, tooth and nail, to not have this girl running around, screaming and crying the whole time. If it is screaming, it's not the typical, "Look at me, standing there screaming." It's more of that noise that's just forced out of your body. It's not the typical scream. I think silence is sometimes a lot scarier than someone screaming.
Check out the full interview on Collider