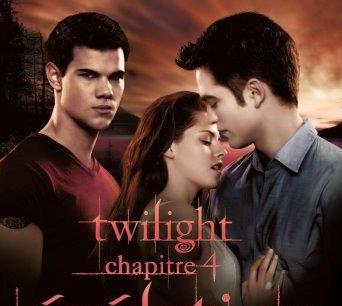 Twilight Belgium tipped us off to this one. They have information that there is a special French edition of the Breaking Dawn DVD coming in November.
Breaking Dawn Part 1 special edition is coming! It will be released on November 7 at a price of 49.99 Euros

This edition will include:

* Collector's Edition film
+ A third DVD with over 2 HOURS of bonus unreleased footage
* An extra SURPRISE!
All packaged in a collectors edition box
We then went to the official French Twilight Facebook page where they had more info that not only backed up what Twilight Belgium stated but had the following extra details.
Robert Pattinson and Ashley Greene: fan meeting in Paris
All scenes of Edward
All scenes of Jacob
video clips
Behind the scenes of marriage
The fate of Jacob
Exclusive: Interview with Ashley Greene
So if the French are getting a special edition, can a USA edition be far behind?