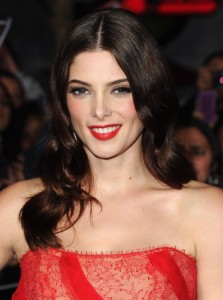 Teen Vogue caught up with Ashley Green and talked to her about her fasion for the red carpet, her new role in CBGB, and of course, saying good-bye to the Twilight franchise.
How does it feel to wrap up the Twilight series? "It's a mixture of emotions. It's exciting that I get to move on and take this platform that Twilight gave me and jump off of it. Twilight is incredible, but it's time-consuming. We shot for seven months last time. I think that after the premieres are over is when it's really going to hit us. Talk to me in a few months and I'll probably be sobbing."
Read the full story and see more images at Teen Vogue.