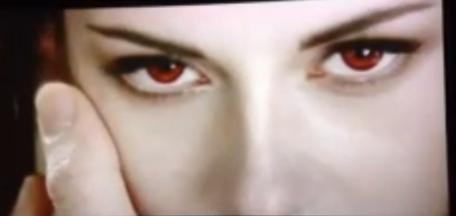 Noel Fisher talked to E! on the Hatfields and McCoys red carpet and had this to say:
"Vampire Bella is badass!" Noel Fisher, 28, who plays Romanian vampire Vladimir in the film, told us last night at the Hollywood Reporter's premiere of the new History Channel miniseries Hatfields & McCoys.

And it has a lot to do with her eyes—her fake red eyes, that is.

"I think one of the cool things about becoming a vampire is that the contacts really just add this whole other thing to it," Fisher said. "You catch glimpses of yourself walking by in a window and you're like, 'Ah! Oh, God!' Oh wait, they're contacts."
Check out more on E!