Usually when you see these celebrity doodle auctions the work frankly isn't that good. They can be fun pieces of nostalgia, but a lot of people's talents are better suited to the screen than anything to do with drawing.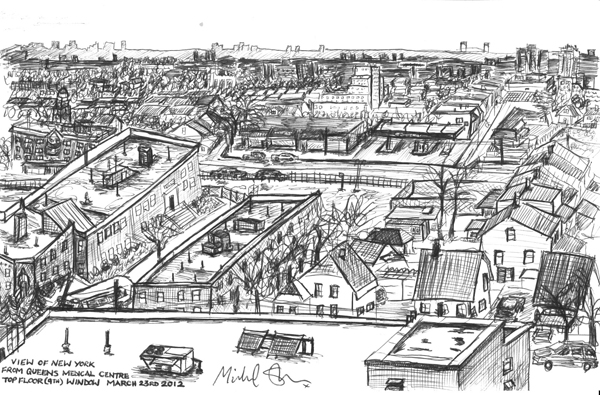 So it seems that Michael Sheen is the exception to our experience! Michael Sheen can draw! Who knew?
According to Michael Sheen UK:
The US National Doodle Dayorganisation have a doodle from Michael Sheen up for auction on Ebay. The drawing shows a detailed view of New York from the top floor of Queens Medical Centre. Other celebrities contributing this year are Gillian Anderson, Rowan Atkinson, Rosanne Barr, and Jeff Bridges.

Back in 2010 Michael submitted a doodle to the UK Doodle Day charity, and the auction raised £255 for his picture alone.
At the time of this posting, the high bid (which we are sure will change) is up to $89.00. You can enter your bid here