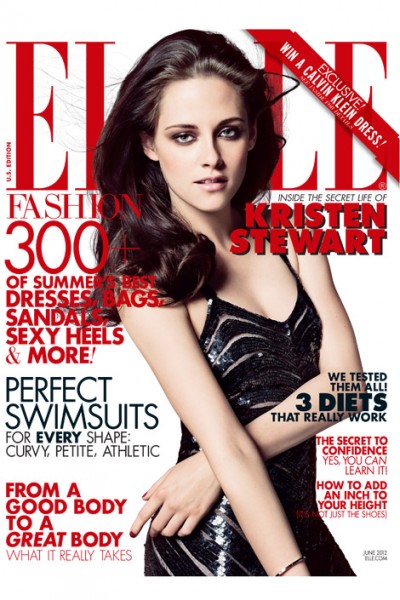 Kristen Stewart is on the June 2012 cover of Elle. Here are some highlights from the online version.
On her first memory of her mother Jules, a Hollywood script supervisor: "I would stay up and wait for her. I wasn't even big enough to hug her yet. I would just run in and wrap myself around her leg. I loved going through her bag. There was such a particular smell. That's a real sensory memory for me. I was always wondering, like, Where were you today? I know that's why I've always been like, Wow! Movies!"
The fashion spread and article.
Behind the scenes photos.
hard copy edition with full details is on sale on May 22nd.