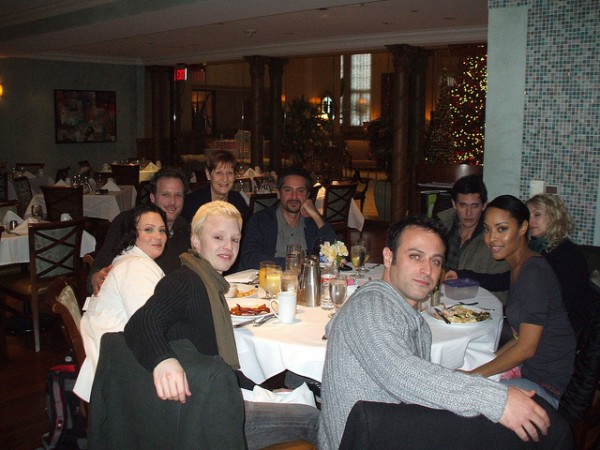 Noel Fisher who plays Vladamir talks about Breaking Dawn with BME In teh photo taken last year, you can see him having dinner with other fellow new vamps Guri Weinberg, Patrick Brennan, Omar Metwally, Tracey Heggins and others.
BME: 'The Twilight Saga Breaking Dawn Part 2' fanbase is quite a departure from your television and film roles. Do you think this will open the door for more roles in these types of films like 'The Hunger Games'?

NF: I haven't put much thought into what kinds of doors the Twilight franchise will open. I am definitely a person who enjoys movies like The Hunger Games (I read all the books about three years ago) so I would love to be part of another big franchise like that. I think these types of films can offer actors the chance to play some really cool characters and help create these amazingly immersive worlds. I mean I get to play a 3000 year old bad ass vampire in Breaking Dawn! That's rad! It's like playing pretend when you were a kid…but with a multi-million dollar budget.
See more on BME