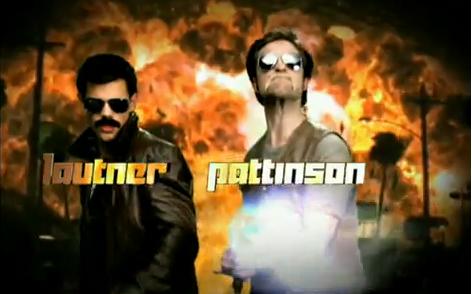 The Twilight Examiner has a rundown of the top moments over the years at the MTV Movie Awards involving the Twilight Cast.
This is our personal favorite:
Les Grossman Promos
Some of the funniest stuff from the 2010 MTV Movie Awards came along before the show by way of promotional teasers. Robert Pattinson and Taylor Lautner linked up with Tom Cruise's Tropic Thunder alter-ego "Les Grossman" for two of them, both of which had most Twilight fans rolling on the floor. Pattinson's took jabs at the popularity of his hair (video here), while Lautner's joked at what would happen if he couldn't make it to the show.
There's also the badass cops version here (Sorry we can't embed it)
Check out more on Twilight Examiner