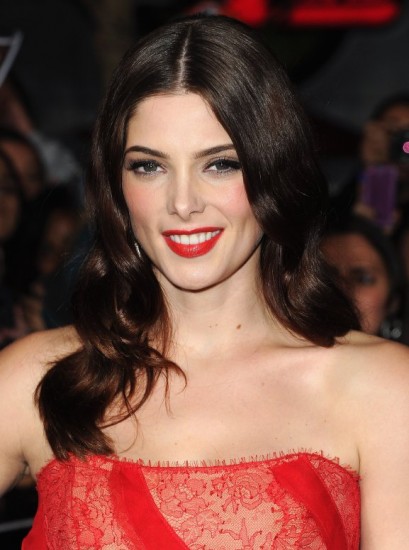 Ashley Greene has a couple of new projects in the works. One is the ghost story, Apparition, co-starring another mega-franchise veteran Tom Felton
MTV News: Did you have to do any stunts?

Greene: The stunts on this were much different then something like "Twilight." No wires, but lots of scenes requiring agility. I think I injured myself more on this film because of the intensity of the scenes. You get wrapped up and don't realize how hard you're pounding your hand or that you've hurt your ankle until the end of the scene.

MTV News: Is there CGI work involved with the spirit?

Greene: Yes, there is amazing CGI work in the film. I don't want to give too much away, but I will say the visuals are very compelling. Also, it's important to note that this film is a supernatural thriller that really keeps you guessing. The fear is built through suspense and fear of the unknown, rather than the blood or gore of a horror film.

MTV News: What scene are you most excited to see in "Breaking Dawn – Part 2"?

Greene: I'm excited to see the final battle scene with the Volturi. Everything has worked up to that big moment. It's action-packed, and I don't think the fans will be disappointed!
See more on MTV