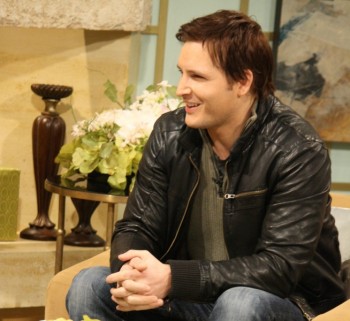 The Wall Street Journal is doing a feature on various celebrities' first working experience.
Growing up in Queens, New York, in the 1980s, Peter Facinelli was anxious to get around. Too young to ride the subways alone, Facinelli's dominant means of transportation became his bicycle. Which is why it came as no surprise that Facinelli entered the working world in an occupation that relied heavily on his wheels — newspaper boy.

"I wasn't very good. I'm really lazy and I hated getting up in the mornings so my mom would get up, and bless her heart, she would fold the newspapers and put the rubber bands on them and then she would put all the papers in my milk carton basket that was strapped onto my bike. I would, half-sleepily like in a zombie state, deliver these newspapers," said Facinelli, who will reprise his role as the vampiric Dr. Carlisle Cullen in "The Twilight Saga: Breaking Dawn – Part 2."
See more on the Wall Street Journal.
We can say from experience that Peter's work ethic has improved. He is one of the most energetic and always prepared and professional actors on the Official Twilight Tour.