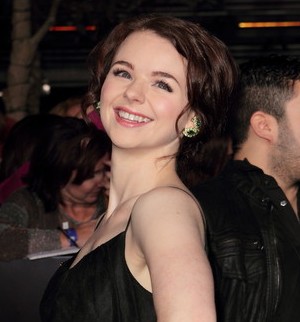 The Pattinson Post has an interview up with Marlane Barnes who plays Maggie in Breaking Dawn Part 2.

Were you familiar with the Twilight series before you got the part? How was it for you, as an actor, to come into the last movie of the Twilight series?

I actually was not! I'm always the last person to know about things in pop culture. But, before I auditioned, I read synopses on fan sites and watched the first two movies to get to know the world. When I was actually cast, I was floored. I mean, it's such a huge franchise and the fan base is so involved that I did worry at first that I wouldn't be what everyone was hoping for! But, then you just have to trust the production team and yourself and do your best.

What was it like working with the director, Bill Condon on Breaking Dawn?

Bill is a very sweet, intelligent, and considerate man. He was great to work with, because I really felt like he was invested in everyone's experience and input on the film. He created a collaborative environment on set, which was great considering how many of us were new to the franchise. I also loved the direction that he took Part One, so I am very excited to see Part Two!
See more on The Pattinson Post