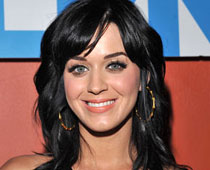 MTV is reporting an interesting sighting of Robert Pattinson and Kristen Stewart in what seems to be a working capacity.
Holy smokes! On- and off-screen loves Robert Pattinson and Kristen Stewart were spotted in an L.A. back alley Monday night, puffing on a few cigarettes with friends. Par for the course, right? Well, reports indicate that the "Twilight" twosome were taking a break from…the set of Katy Perry's upcoming movie "Katy Perry: Part of Me 3D"!
Since Katy Perry is not someone that Rob or Kristen is generally known to socialize with it would seem odd that the two of them would just show up on her set if it wasn't something work related. So maybe there is some kind of Twilight spoof or homage in Katy Perry's movie?