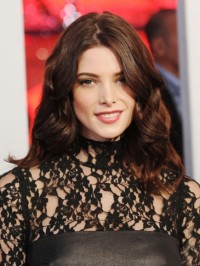 Ashley Green is taking her fashion training one step further and stepping into a role as a fashion designer opposite Anthony LaPaglia in an ABC pilot called "Americana."
[The story] centers on iconic fashion designer Robert Soulter (Anthony LaPaglia), the patriarch of a sprawling family who just welcomed a new member, Alice Clarke (Greene), a young designer whose shocking arrival turns the family and the legendary label inside out.
Ashley finished a run on Pan Am where she got a taste of historical fashion in the television world. This new role seems right along those same lines. Tell us what you think in the comments.
Read the whole story at Deadline.com.