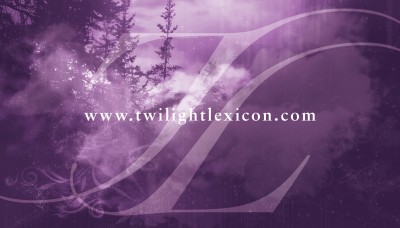 Every March we at the Lexicon celebrate another year being on line.  We opened the Lexicon in 2006, so this makes it year number SIX for us!  Over the next month we will be giving away Twilight related prizes and talking about what it's been like living through this entire experience.
I'm working on a fandom flashback about the history of the Lexicon – something more detailed than what is currently posted on our "about us" page.  I'd like to know if you have any questions about the site that you'd like to have answered in the fandom flashback.  Just leave us a comment with your question and we will try to answer all of them that we can.
And if you've been with us from the beginning – or very near the beginning – we'd like to know what your favorite memories are pertaining to our website.  Was there a story that you first heard here?  Did we de-bunk something that stands out to you?  Did you meet your best friend through our forums?
And finally, is there a topic or a poll that you feel hasn't been addressed yet that you'd like us to look at this month?  We're open for suggestions!  Even if it's more editorial than what we normally post, we'd like to hear from you!
Thanks for six great years!  Here's to 2012, Comic Con, Breaking Dawn Part 2, Host Casting News, and so much more!