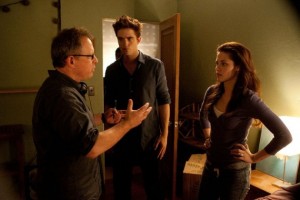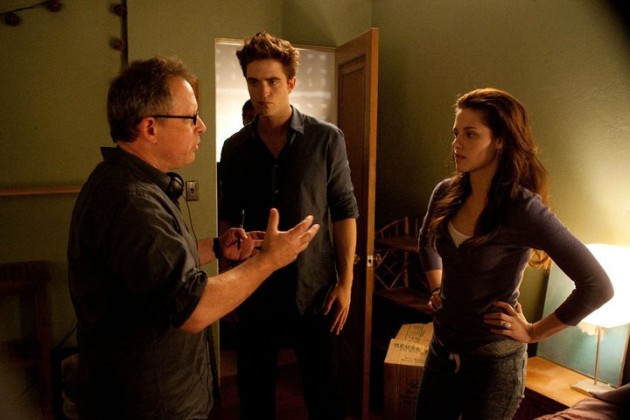 The Male TwiHard has chimed in with his opinion about the Breaking Dawn Part 1 DVD:
I was looking forward to Condon's commentary, because he got short-changed during his panel discussion at the Twilight Convention, when he was onstage with KStew, RPattz and Lautner. And the native New Yorker doesn't disappoint.

Right out of the gate, he talks about how the film didn't originally begin with Jacob receiving the invite to Bella and Edward's wedding and running angrily off into the pouring rain. The first scene was Aro receiving the invitation, right after the Volturi have massacred 50 people. It was supposed to remind the audience of the looming threat of the vampire elite, but was cut because Condon felt "Part 1" is more about Bella's struggle inside than the outside threats. Luckily, Condon also says that scene will show up on an extended cut at some point.

Condon is intelligent and gives a number of great insights — way too many to note here — but I will tell you that he says the original sex scene between Bella and Edward was more graphic. Unfortunately, the MPAA threatened an R rating unless it was scaled back, so we got what we got. And, there is no Bella nipple. I was wrong before. Trust me, I checked a few times.
See more on the Male TwiHard's Column.