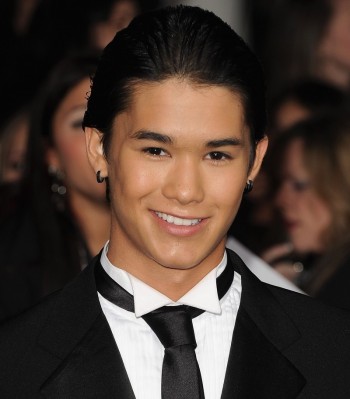 Booboo Stewart talked to a reporter about his friends opinion of his Twilight connections.
I asked him about whether his guy friends gave him a hard time for being in a franchise oriented towards women, and I was actually pretty surprised by what he said.

"They think it's really cool that I'm in it," he offered. "It is a really cool thing to be a part of. And yeah, it is obviously more a girls' movie. But in Eclipse and Breaking Dawn, there's definitely scenes for the guys."

Booboo's interests go well beyond the big screen, however; he's also incredibly into music (he's a guitarist and cites Boston as his favorite band) and has toured with Miley Cyrus. In addition, he's also a big fan of superheroes and comic books; he's even created his own character named Millenium Man.

"I made (him) up a really long time ago…It's just a hobby, it's all for fun. We'll see what happens with it. It's almost all done."

And if he could be any superhero? "Superman."

Booboo was an extremely easy-going guy and was great to talk to. I couldn't help but walk away thinking years down the road, I'd be telling my (future) kids about the chance I got to interview Booboo Stewart.
See more on The St. Louis Review