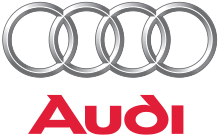 Audi sent us over the following Superbowl ad and this statement to go with it.
"Hi there,

Wanted to share Audi's :60 Super Bowl spot with you. As you'll see, it highlights Audi's LED lights and aims at finally, FINALLY putting an end to the vampire party and to the greater vampire trend in pop culture. It's about time, don't you think?"
The press release itself went on to say:
Audi's signature LED headlights take center stage in the spot. The all-new 2013 Audi S7 arrives at a vampire party in the woods and brings with it an unexpected surprise.

"In the spot, Audi LEDs – which at 5,500 Kelvin produce the closest recreation of daylight available – put an end to the vampire party, and perhaps, to the greater vampire trend in pop culture," said Scott Keogh, Chief Marketing Officer, Audi of America.

The vampire trend exploded onto the pop culture scene over a decade ago, with over a dozen television shows and over 24 movies launched in recent years, as well as countless books, video games and even vampire-themed cruises.

"Given the power of the Super Bowl platform, we wanted to create an entertaining spot that clearly focused on our LED headlights — one of our key product attributes – while also sparking conversation about whether or not it's time for us to move on from the omnipresent vampire trend into something new and even more exciting," Keogh added.
What do you think of their approach?