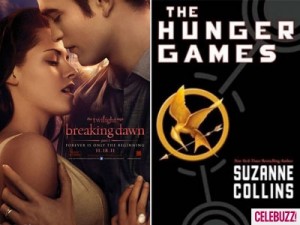 It's the end of the year and lists are coming out all over the place for all sorts of different things from what fans liked this year and are looking forward to in 2012.  Next Movie had several polls going that the Twilight Saga was in the running for.  Bella and Edward were given second place after Ron and Hermione for best on screen couple.  Breaking Dawn Part 2 came in second to The Hunger Games for most anticipated movie of 2012.  But the two hottest dudes of 2011 were Robert Pattinson and Taylor Lautner, taking in 95% of the votes between the them!
But take a very close look at the numbers for most of these results.  The difference between first and second place is always marginal.  Then third place is usually a single digit number.   Any way you slice it, fans that vote for on line things love Twilight… and they also love Harry Potter and Hunger Games.  Are we surprised?
See the whole list at Next Movie.  Leave us a comment on your thoughts about how the voting went.