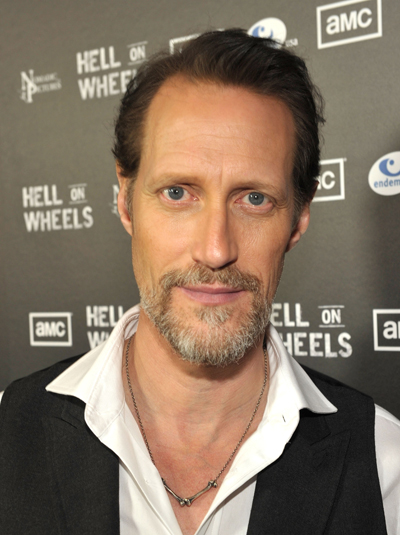 Usually we try to present actor interviews in an unbiased light. We're going to make an exception with this one. Christopher Heyerdahl is in our experience the most gracious actor in the cast. He answers questions thoughtfully and intelligently, and we've seen him go out of his way on many occasions to make a fan's day even when he is dog tired. He has our utmost respect and admiration. He is as they say the gentleman's gentleman.
Collider has a fantastic interview up with Chris, and it's a must read folks! Here is part:
You've been on just about all of the favorite shows of any sci-fi fan, along with being in the Twilight films. What's it been like to have the support of genre fans, with as dedicated and loyal as they are?


HEYERDAHL: The great thing about genre fans is that they're not afraid to say who they are. A lot of other fandoms keep it a little bit closer to the chest. Genre fans are right out there. I went down [to Atlanta] to do Dragon*Con, which for the genre fans is the biggest fan-run convention out there, and there's a huge parade where everyone is flying their flags and there's so much support. Atlanta just comes out to observe. It's pretty hard not to get involved and get swept along, literally and figuratively, by these massive amounts of people in this huge parade. It's quite an amazing event.

So, being supported by a group of people like that is certainly a lot better than not being supported because they'll let you know that as well. There are a lot of straightforward truths that have come out of a fandom like that. People in that fandom are very honest about how they feel. Because of that, shows rise and fall purely based on fandom, much more so than viewership, like with other shows. Fandom can keep something alive, and fandom can take it down. There's a lot of power there, so because of that, there's an enormous amount of, hopefully, mutual respect. So, I'm down with that fandom.
See more on Collider