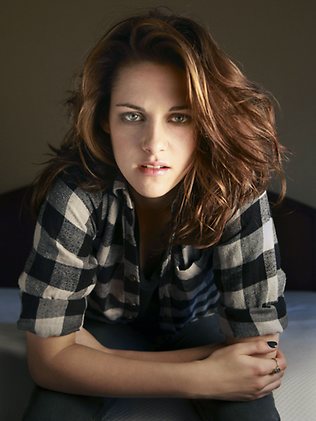 In an interview with The Telegraph.com.au, Kristen Stewrt proves, yet again, how great of an understanding she has on Bella's Character.
"[Bella's] caught up in something that feels much bigger than her, and she's in a relationship that's by no means unequal," the Californian native explains. "Edward is so invested in their relationship, but he's weaker-minded and doesn't think they can overcome such adversity. But she has faith that it will work out, so I think she's more courageous than Edward. I understand people think her weakness might be that she's had to give up her life for him, but don't you think that's valiant?"
Kristen also talks about her career choices, from Panic Room to On the Road. She even hints a little to her relationship with ROb.
"I'm selfish. I think, that's mine, and I'd like whatever is mine to remain that way. It's a funny game to play. I always tell myself I'm never going to give anything away, because there's never any point or benefit for me."
Read the whole interview at The Telegraph.Com.Au