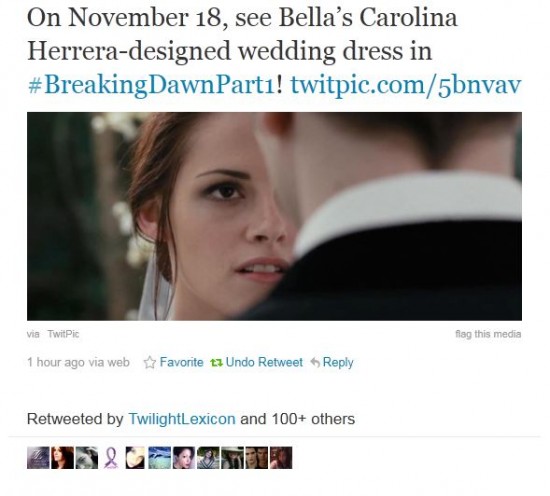 Designer Carolina Herrera on what she designed for the wedding.
WHEN "The Twilight Saga: Breaking Dawn — Part 1" opens on Friday, fans won't be at all surprised to see Edward utter, "I do." They already know the plotlines of the books better than their own ancestries. But there is one mystery — the design of Bella's wedding dress — that has "Twihards" all astir and the studio behind the film, Summit Entertainment, as tightlipped as a sorority pledge.

The studio is betting that, as with other wedding gowns that have made it to the big screen, thousands of fans will want a copy of the dress for their own big day. To that end, Summit has taken the unusual step of licensing the design to a mass-market bridal retailer.

To whet appetites, the studio has been ever so slowly reeling out snippets of the dress. Back in mid-June, it placed a crumb of information on Twitter that Carolina Herrera had designed the gown, a piece if news that quickly made its way to wedding and fashion blogs.
See more on the NY Times
Via KStew News