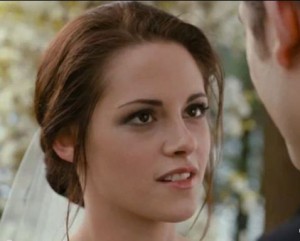 The folks at MakeUp411 have given us a step by step of how to achieve Bella's wedding look.  They have everything from the skin care routine to the final touches.
Make-up artist Stacey Panepinto executed the look, which was a departure from Bella's previous style. "In all of the movies, Bella has a very natural, almost no make-up look. This was a chance for us to transform her look to something a bit more glamorous while maintaining what was true to the character," said Panepinto. "I love this look because it's simple yet elegant."
Read all the details here!