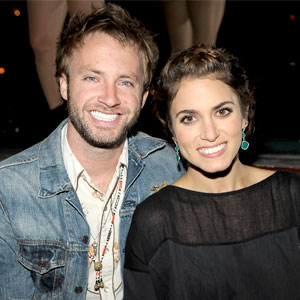 Nikki Reed and Paul McDonald got married over the weekend. According to E!
The former American Idol contestant and Twilight star exchanged vows in front of close friends and family, as well as Idol alum Stefano Langone and members of McDonald's band, the Grand Magnolias.

Spy Kids star and good friend Alexa Vega served as Nikki's maid of honor and the groom and his band serenaded the crowd with surprise performances.
Nikki also gave the following quote to US Weekly, "We couldn't be happier surrounded by our family and friends. We're so glad this day has come."
Congrats to Nikki and Paul!