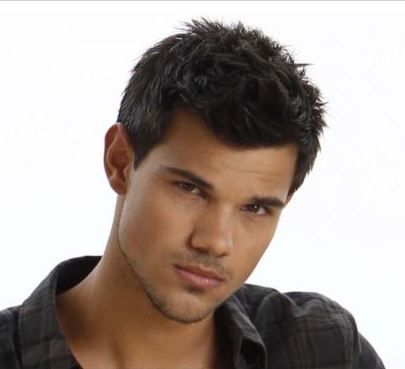 Taylor Lautner is really becoming a pro at doing press. It's a good thing because the success of the movie Abduction largely rides on his shoulders. Unlike Water For Elephants or The Runaways, this isn't an ensemble piece, it's pretty much up to him.
USA Today talked to Taylor about how much his life has changed over the last four years.
Taylor Lautner stares at the tiny white cup in front of him with steely purpose. His first-ever double espresso has proven so strong that Lautner's eyes widen with each sip and he makes comical "whoops" as the powerful-tasting liquid goes down.

In his first leading role, Taylor Lautner plays a teenager who gets caught up in a mystery after he finds his picture on a missing-persons website.

But after adding several packets of Sweet'N Low, he is determined to end the confrontation.

"I'm almost done," Lautner says after another taste, smiling and grimacing at the same time. "I'm determined to do this."

Somehow, even a lunch at a swank Beverly Hills restaurant turns into an extreme dining experience for the 19-year-old star and self-confessed "adrenaline junkie."

Lautner is not one to back down from a challenge. The stakes grow considerably higher for the young actor on Friday with the release of Abduction, his first lead role since breaking out as werewolf Jacob Black in the Twilight movie series.

"This is it," says Abduction director John Singleton, summing up the pivotal moment in Lautner's career. "This is that first starring role. People don't know what to expect from Taylor. And when they see it, it's going to be like, 'Whoa!'"

The highly charged action flick centers on Lautner's all-American character, who realizes all is not as it seems when he sees his picture on a missing-persons site. Lautner says he was so floored by the page-turning script that he knew immediately he had found the right movie for his debut leading role.
See more of this great interview on USA Today.