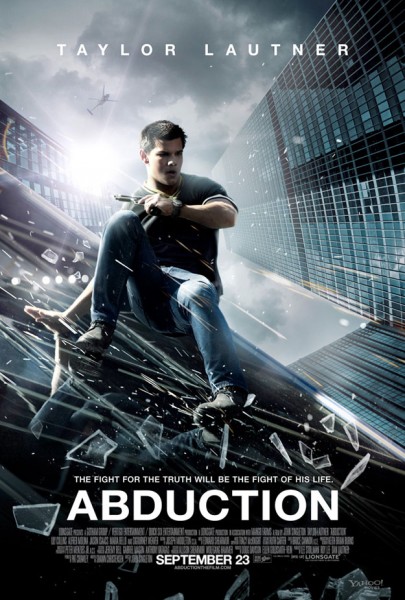 Collider has a really good interview with Taylor Lautner about his Twilight Saga experience and doing more movies like Abduction.
Where you see yourself two years from now, after all of the Twilight stuff is done? What direction do you want to go in?

LAUTNER: That is a good question. If you had asked me that question two years ago, I would not have guessed that I would be sitting here today. But, my goal is to continue to challenge myself to a wide variety of roles and genres. Another thing that attracted me to this was that it was different than anything I had ever done before, and I had a great experience with it. I love it, but now I am definitely looking forward to doing something completely different.

But, we're not going to see you doing a musical or anything, right?

LAUTNER: I do want to challenge myself, but probably not that much. My fans would not want to see that.

After doing Twilight, would you do another franchise?

LAUTNER: Yeah, if it made sense. You take it one movie at a time. If people enjoy it and I love it, then I'm definitely open to the idea.

What are your thoughts on this turning into some sort of teen Bourne franchise?

LAUTNER: I guess it could make sense, but I try and not think about it. We try to just take it one movie at a time and, right now, our focus is Abduction, and Abduction alone.

How difficult is it for you to let all of the Twilight stuff go, leaving the cast?

LAUTNER: It's different. Whenever we would finish filming any of the other movies, we would be bummed, but we would know that it was just a matter of a few months before we would be back filming another one. So when we wrapped these last two, it was tough for us because we had been playing these characters for so long and spending so much time together for so long. It was a little emotional. But I mean the good news is, we will be able to promote them together for the next year and a half.

How was the last day of shooting?

LAUTNER: It was emotional, for sure. My last day of shooting, I was by myself, so that was kind of sad. But, my second to last day, I did a scene with me, Rob [Pattinson] and Kristen [Stewart].
Check out more on Collider.