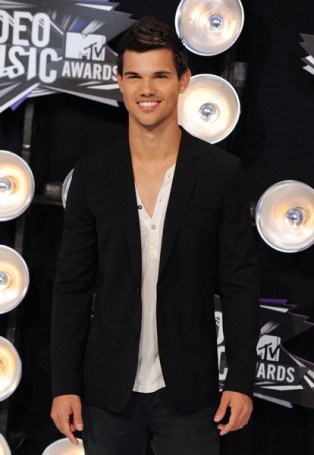 Total Film Magazine recently interviewed Taylor Lautner while on the Abduction press tour.  The star commented on his "two lives" living in the Hollywood storm and also staying outside of LA with family and his long time friends.
Lautner said: "I live my normal side that I've always had, and then there's the new business life and everything that comes with that."  He also said, "When I can take a step back and imagine myself without the support system of my family and my parents, the people around me…that's kind of spooky.  I don't know where I would be today without them."
Radar Online covers the whole article.
But for fans in the UK, the news is out that the Abduction tour will be heading your way along with the star of the show himself!  SugarScape says that Taylor Lautner will be in the UK  on Sept. 26 for the premier.  We're not sure where the event will be held but we will be sure to let you know once we find out.