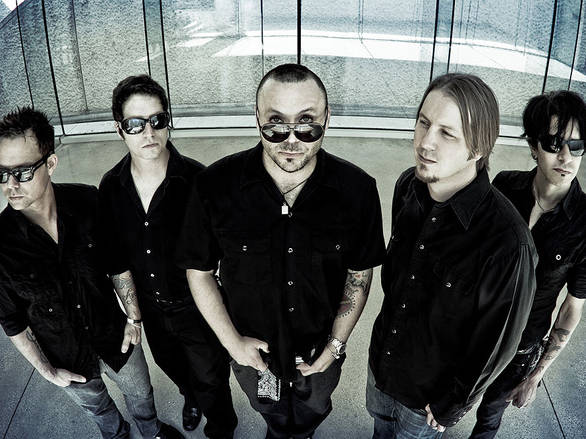 For many Twilight fans, Blue October will forever represent many of the essential moments of the Twilight saga.  For those of us who had the pleasure of attending the Breaking Dawn tour with Justin Furstenfeld, we know how touched the singer was that his music had such an impact on Stephenie Meyer and her fans. Metromix interviews the band recently about their new album "Any man in America" and, of course, the Twilight connection came up in the discussion.
Stephanie Meyer has said Blue October's music was a big influence on her "Twilight" books. How did you first learn she was a fan?
Well she called our management company to meet us and to go to dinner. It was there that she told me she was a huge fan and wanted me to go on a book tour with her. The book tour was an amazing experience. I love her and respect her.
Are you Team Edward or Team Jacob?
I'm Team Blue.
So we want to hear from you?  Which Blue October song has the best Twilight connection?  If you could have any one Blue October song on the Breaking Dawn pt 1 soundtrack which would it be?
Source Twilighters Anonymous