According to Hypable,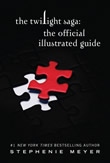 "Today the American Booksellers Association (ABA) released the annual ABC Best Books for Children catalog, featuring more than 200 titles based on bookseller recommendations."
The Official Twilight Illustrated Guide made the list as did Hourglass written by Lexicon reader Myra McEntire.
The Twilight Sage: The Official Illustrated Guide
The Twilight Saga: The Official Illustrated Guide is a spin-off encyclopedic reference book for the The Twilight Saga book series, written by Stephenie Meyer and was released on April 12, 2011. The Guide includes exclusive new material about the world Meyer created in Twilight, New Moon, Eclipse, Breaking Dawn and The Short Second Life of Bree Tanner, and nearly a hundred full-color illustrations by illustrator Young Kim, who previously illustrated Meyer's #1 New York Times Best Seller Twilight: The Graphic Novel, and several other artists.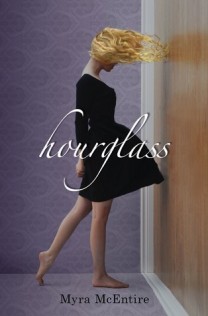 Hourglass by Myra McEntire
For seventeen-year-old Emerson Cole, life is about seeing what isn't there: swooning Southern Belles; soldiers long forgotten; a haunting jazz trio that vanishes in an instant. Plagued by phantoms since her parents' death, she just wants the apparitions to stop so she can be normal. She's tried everything, but the visions keep coming back.So when her well-meaning brother brings in a consultant from a secretive organization called the Hourglass, Emerson's willing to try one last cure. But meeting Michael Weaver may not only change her future, it may change her past.