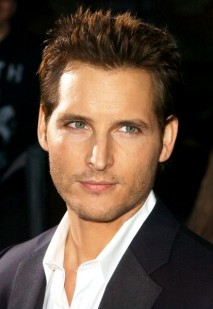 Everyone's favorite vampire doctor is heading to Ft. Wayne, IN to help raise money for Alex's Lemonade Stand. Peter spoke to JournalGazett.com about the charity and about the fans.
"I want to spread awareness," Facinelli says. "When I learned about the organization, it really moved me that Alex's parents were able to rise above their grief and help other people. So with these autograph signings – the fans seem to have a good time, the organization benefits and everyone wins."
"Whenever I talk with fans who know me as Carlisle, it is a really humbling experience," Facinelli says. "I've had fans come up to me and they just don't speak, which always surprises me. I want to tell them, 'Don't be shy. I'm just like you. I'm a fan of these books – and this character – just as much as you are.' "
The event will take place on Saturday at the Jefferson Point shopping mall.  We're not sure of the time, so if you have those details please drop us an e-mail or leave a comment so we can spread the news.
Here are some details about the event. TY to Cathy for the link!