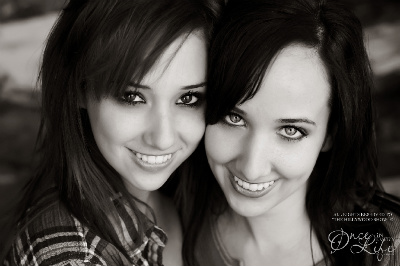 In celebration of all things Twilight and Stephenie Meyer, the city of Forks is getting ready for the fifth annual Stephenie Meyer day.  This year we've learned that the Hannah and Hilly of the Hillywood show will be on hand and that there will also be a charity fund raiser to help fight lung cancer.
"Stephenie Meyer Day has grown as an event every year, and with the addition of The Hillywood Show®, this year will be the best yet," said Staci Chastain, organizer of Stephenie Meyer Day 2011. "The weekend isn't just a celebration of Stephenie Meyer – it's a celebration of all TWILIGHT fans."
The Hillywood Show® will talk with TWILIGHT fans about parody, scriptwriting and filming during a literary symposium. They will also join designer John Henson, owner of The Twilight Costume Collection, for photo opportunities and discussions about costuming. In addition to their other work, the Hindi sisters will screen their immensely popular TWILIGHT, NEW MOON and ECLIPSE parodies.
"We are honored to be included in Stephenie Meyer Day. Without Stephenie Meyer and Twilight, The Hillywood Show® wouldn't be where it is today," said Hilly Hindi, co-creator of The Hillywood Show®. "Forks is truly a magical place, and The Hillywood Show® will never pass on an opportunity to visit it over and over again!"
Additionally, a young Twilight fan named Abby Wilson, who recently traveled to Forks as a wish, is attempting to raise money for her lung cancer organization, Free to Breathe. At only 13 years of age, she has terminal lung cancer and recently began began chemotherapy. Forks Coven Alice met Abby during her trip to Forks and will be donating 20% of whatever she makes at Stephenie Meyer Day 2011 to Abby's cause. To learn more about Abby and her organization, please visit AbbysDream.org, which also has a donation link that Twilight fans are encouraged to donate through.
Other guests for the weekend include York Baur, director of TWILIGHT IN FORKS; Dr. Natalie Wilson, author of SEDUCED BY TWILIGHT; Veronica Blake, author of historical romance novels; and Natalia Cherjovsky, PhD, who wrote her doctoral dissertation from Oxford on TWILIGHT.
Additional events include scene recreation photo opportunities with the official Stephenie Meyer Day cast of TWILIGHT lookalikes; a bridal shower for Bella Swan; a St. Marcus Day Festival party; and a TWILIGHT scavenger hunt. Vendors of TWILIGHT-themed goods will be selling creative and one-of-a-kind merchandise, and those who wish to sell their goods during the weekend are encouraged to contact the Stephenie Meyer Day organizational committee. For more information surrounding events schedules, vending opportunities and updates, please visit www.stepheniemeyerday.com.