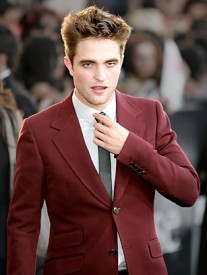 It's been confirmed that Robert Pattinson has been cast along with Hugh Jackman and Rachel Weisz to star in the film "Unbound Captives."  It's a dramatic western written by Madeleine Stowe and scheduled to start filming sometime next year.  A San Antonio report says:
While at the ranch, Stowe came up with the idea to write "a large romantic  Western" that was inspired, she said, by stories of the Hill Country in the late  1800s. "I heard about children who were abducted by Comanche Indians and became  so acculturated that they had a hard time returning.
We are assuming that as a western this will mean Rob will try his hand, or voice rather, at a southern accent!  Leave us a comment on how you think Rob will do with such a different and new type of role.
Read the whole story on MySA.