According to Empire Big Screen: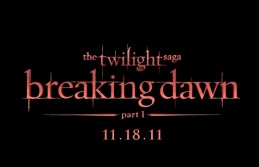 "The Breaking Dawn footage will be screened during the EOne showcase on Saturday morning and is for diamond ticket holders only. Diamond day tickets are still available to buy!
If you've chosen to live your life having seen none of the Twilight films, why don't you allow yourself a moment of madness and see the first three at Big Screen. Twilight, New Moon and Eclipse will be shown on Sunday."
See more at Empire Big Screen
Via Thinking of Rob
We're assuming this will be the same footage shown at Comic Con, but who knows!