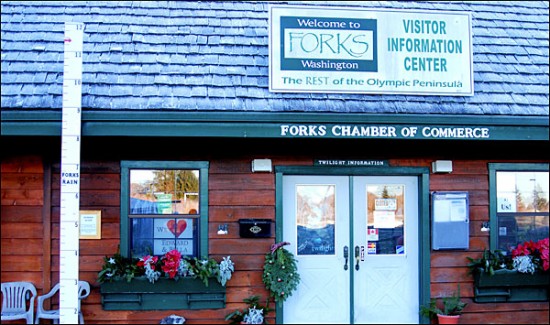 One of the many reasons why the Twilight movies were shot in Oregon and Canada comes down to money. Both Oregon and Vancouver have pretty lucrative incentives in the form of tax breaks, cheaper pricing, rebates, etc. that make their locations desirable to shoot movie, TV, and commercial productions. Many have been lobbying Washington State to be more competitive. According to Seattle PI, it looks like they have lost the battle…at least for this year.
"We become a quintessential fly-over state," said Amy Lillard, executive director at incentives-managing group Washington Filmworks. "We are between two very aggressive jurisdictions. If you're a producer and a business person, it doesn't make sense to come to Washington."
Even with the film incentives, Washington still wasn't getting some of the work that would logically be shot in the state. The vampire-and-werewolf story behind the popular movie "Twilight" was based in Forks, Wash., but much of the film was shot in Oregon. The television series "The Killing," meanwhile, is set in Seattle but filmed in Vancouver.
Lillard said the "Twilight" movie bypassed the state because Washington's incentives weren't good enough while "The Killing" recently went to Vancouver because of the uncertainty over the future of Washington's incentives. The group still has about $3.5 million raised in the first half of this year to lure additional production and has recently approved four new projects, but Lillard said others are already reconsidering whether they will come to Washington."
See more on Seattle PI