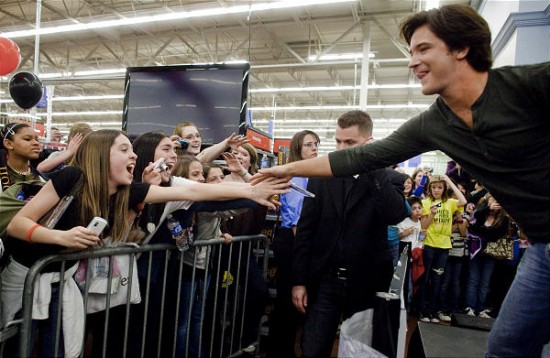 You have to love the thoroughly honest answer Mike Welch gave to E!'s Marc Malken about seeing the Edward and Bella honeymoon on the big screen.
"I have not seen [it]," Michael Welch told us of Robsten's Breaking Dawn bed scene at the Second Annual Thirst Project Gala in Beverly Hills. "And I'll be honest, I can't say I'm looking forward to it, because these are good friends of mine and I don't really want to see that."
See more of Mike Welch's comments supporting his co-stars in their other projects here.
Also watch for Mike on the Lifetime Network's Born Bad, premiering  Monday, July 11 at 8 PM.