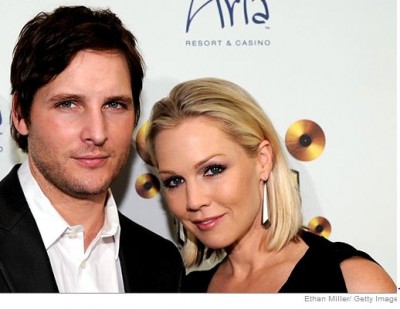 Peter Facinelli comments on the role of Vinny "Paz" Pazienza and the Jersey Shore stereotype:
"Peter Facinelli is best known for playing a duo of doctors – Carlisle in "The Twilight Saga" and Coop in "Nurse Jackie" – but he might be stripping down to a pair of boxer's shorts for a new role as in-the-ring champ Vinny Paz.
"I'm attached to it," Peter told AccessHollywood.com of the film-in-the works, based on the life story of the Italian-American former world champ, who formerly went by Vinny Pazienza. "It's pending script. Right now the script's being written, so if the script is up to par, I'd love to do it.
"I've met Vinny Paz and I think his story is very inspirational," Peter added. "It'd be fun to do a boxing movie."
If everything works out, the role would mean a lot of training for the actor, to take on the champ's shape.
"Yeah, for sure. Once I take on that role," Peter said of changing his body type. "Vinny has a very specific shape to his body and I'd have to get my body to match his and get into fighting shape. I just think he has more bulk on him, so I would have to bulk up a little bit more."
See more on Access Hollywood
Peter is also in the news with his production company making a movie on recently captured mob boss Whitey Bulger